Our Promise. - "We'll Be At Your Door Within One Hour Of Scheduling Or You Get 20% Off Our Services!!"


Minneapolis Area Same Day Services!!
Ice Dams Removed, a Minneapolis MN nationwide steam ice dam removal company specializes in rooftop ice and snow removal. We use high temperature, low-pressure rooftop ice and snow steaming equipment. Steaming ice is the safest method of Ice Dam Removal for your roof. Just a few of our service areas include Minneapolis, St. Paul, Twin Cities, Duluth, St. Cloud, MN, Buffalo NY, Rochester MN, MI, CO, MA, MT, and ND. Go HERE for more info about our nationwide roof snow and ice removal.

Call  1-(833)-ROOF-ICE for MN Ice Dam Steaming. 
Removing your roof ice and snow is taken very seriously at Ice Dams Removed. We understand that for many of our customers, the discovery of an Ice Dam, unfortunately, comes after the discovery of water and ice damage to either your roof, ceilings, gutters, siding or insulation. But, there is good news. We are here to help 24/7.  Contact Ice Dams Removed today for roof snow removal and roof ice removal services in Twin Cities, Minneapolis, St. Paul, MN, and surrounding areas.
We actually use steam. We're not the GUYS that claim to use steam and show up with hot pressure washers.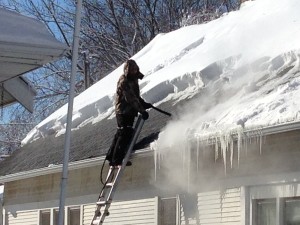 Your Minneapolis, MN Steam Ice Dam Removal Company
At Our Minneapolis, MN Ice Dam Removal Company 
We Provide:
Proper 100% steam roof snow and ice removal services. 
Ice Dam Removal Technicians that are safe, courteous and on time.

24/7 ice dam emergency services.


One of the few fully licensed and insured ice dam companies in Minneapolis Minnesota.

Residential and commercial Ice Dam Prevention , water and ice damage Repair and Ice Dam Removal services in the Twin Cities.

Dedication to continually raise the bar with our outstanding gutter and roof ice and snow service, season after season.


Experienced MN Ice dam removal representatives that will work with your insurance company in the event that you file an insurance claim for Water & Ice Damage.

Free estimates for interior and exterior repairs caused by water and ice damage.

Free estimates for MN ice dam

prevention

.

Offering Minneapolis, MN roof snow removal services in the Twin Cities and St. Paul, MN areas.
Call 1-(833)-ROOF-ICE For MN Ice Dam Steaming & Minneapolis Ice Dam Removal Services
Unfortunately, if you currently have Roof snow or ice that is damaging your Minneapolis, MN home it is possibly an emergency situation. You may have little time to research what is the best option for having your ice dams removed. Most people opt for the first company that promises to fix their roof ice dam water leaking problem and stop the rooftop ice from leaking. Believe it or not, most customers don't ask us how we plan on removing the ice from their roofs and gutters. If this is the ice dam situation you find yourself in-
WAIT, STOP, READ BELOW-

Is the Ice Dam Removal company you're about to hire using 100% Steam for MN Ice Dam Removal and can they prove it?

If they are not, what will roof repairs or a new roof cost you if they damage your current roof?

Are they licensed and insured- if not will your insurance company cover the damages if they damage your roof during the ice and snow removal process? 

Does this company have the proper insurance in the event that damage is caused while using improper Ice Dam Removal methods?

Do they use osha certified safety equipment to perform Safe MN Ice Dam Removal while on your roof when necessary?
Tara-Ice Dam Removal Customer – "The Ice Dam Removal Company came and removed enormous ice dams and a lot of snow from our roof. They used ice dam steaming equipment, so as to not cause any damage to our home. They were fantastic! We have damage from the ice dam sitting and accumulating all winter, and they worked us in the very next day. Very professional, very courteous and amazing at ice dam removal. I would highly recommend this ice dam removal company to everyone! Thank you, Chris!!"
Click Ice Dams Removed For MN Roof Ice & Snow Services
 Ice Dams Removed is a licensed and insured Minneapolis Minnesota steam ice removal and roof snow removal company that uses 100%, low pressure (200 psi) steam at 300+ degrees to remove your roof or gutter snow and ice. An ice dam steamer safely removes the ice dams from your roof. It produces 100% steam at a very low pressure. This gentle process allows our trained technicians to perform ice dam removal without damaging your roof or gutters.  Contact us today for rooftop ice and snow removal in the Twin Cities, Minneapolis, St. Paul, St. Cloud, Duluth, Brooklyn Park, Rochester MN, Rochester NY, Buffalo NY, Mankato MN, Wisconsin, Michigan, Montana, WNY, ND, Minnesota and all Surrounding communities.
 We are a fully licensed and insured  Minneapolis Steam Ice Dam Removal Company servicing
Blaine MN

Woodbury MN

Bloomington MN

White Bear Lake MN

St. Louis Park MN

Edina MN

Minnetonka MN

Mankato MN and all surrounding communities.
Nationwide Services
call 1-(833)-ROOF-ICE for steam ice dam removal.